We are digitizing the campsites – with the newly developed solution; PowerPay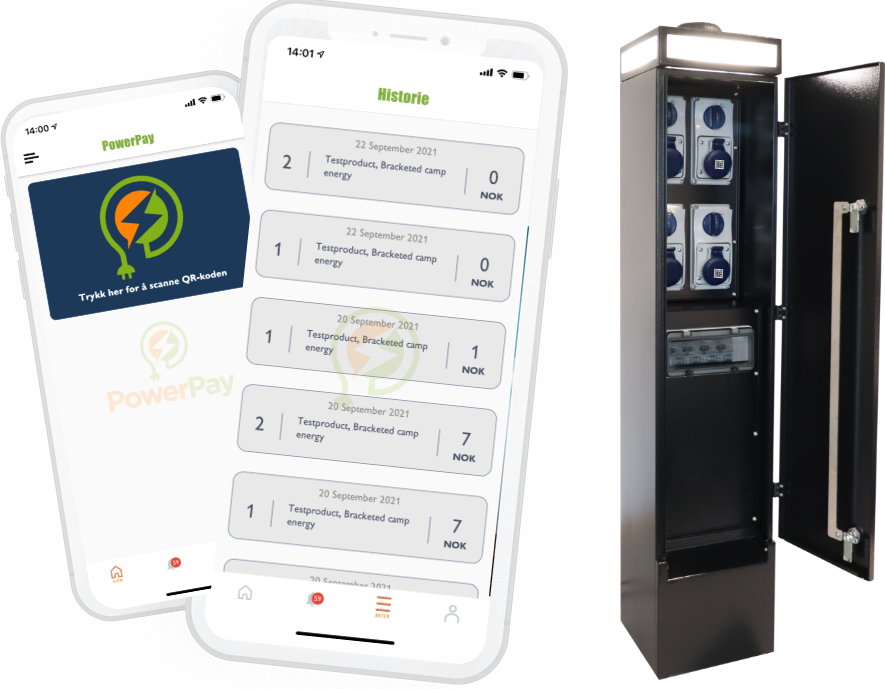 ---
IOT Solutions offers complete solutions for administration, activating, and charging for the use of a variety of devices. All through cloud solutions, one of them is the smart pole for distributing power at campsites and marinas.
The concept works like this: The customer scans a QR code with a phone -> confirms payment -> the outlet turns on. When the session is ended -> payment is charged -> amount transferred to the campsite.
Simple and easy, self-service in practice.
Larger and more advanced caravans, combined with more electric cars, lead to increased electrical energy consumption. A recurring problem at campsites is therefore that the fuses blow. With PowerPay, it is also possible to charge for the power, which reduces power peaks and then also the chance that a fuse blow. The campsite sets its own pricing model.
The solution is now being installed by our two partners, Hamresanden familiecamping AS and Tingsaker familiecamping AS.
Read more at www.powerpay.no